As ever, John Audubon lacked funds. To raise them he taught drawing. He taught dancing. He taught French. He taught fencing. He learned oil-painting and raffled his works. And when he had raised enough, he set off for Philadelphia, the city of brotherly love and a Mecca for the scientifically minded.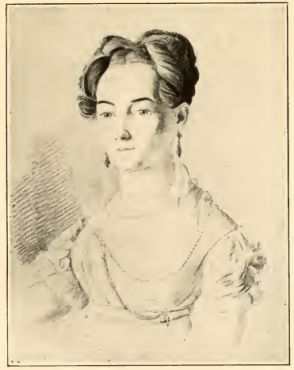 Example of Audubon's Portraiture
He arrived in early April 1824, bought himself a new suit of 'extreme neatness' and presented his credentials to Dr William Mease, a friend from his earlier, more prosperous days. Mease introduced him to Thomas Sully, Robert and Rembrandt Peale, Richard Harlan and Charles L Bonaparte; in turn, Bonaparte introduced Audubon to the Academy of Natural Sciences.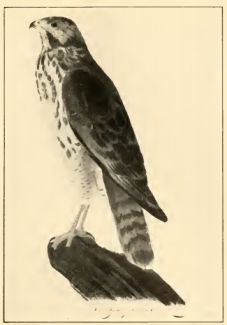 J J Audubon - Cooper's Hawk - 1810
Here, Audubon presented his drawings, which were well received and aroused interest by most but not all. The foremost critic was George Ord, who became Audubon's most bitter adversary, and whose animosity seems to have been rooted in jealousy. Ord's interests were inextricably linked to Alexander Wilson, the Scots ornithologist who had visited Audubon in the counting house at Louisville and who had written the great nine-volume American Ornithology.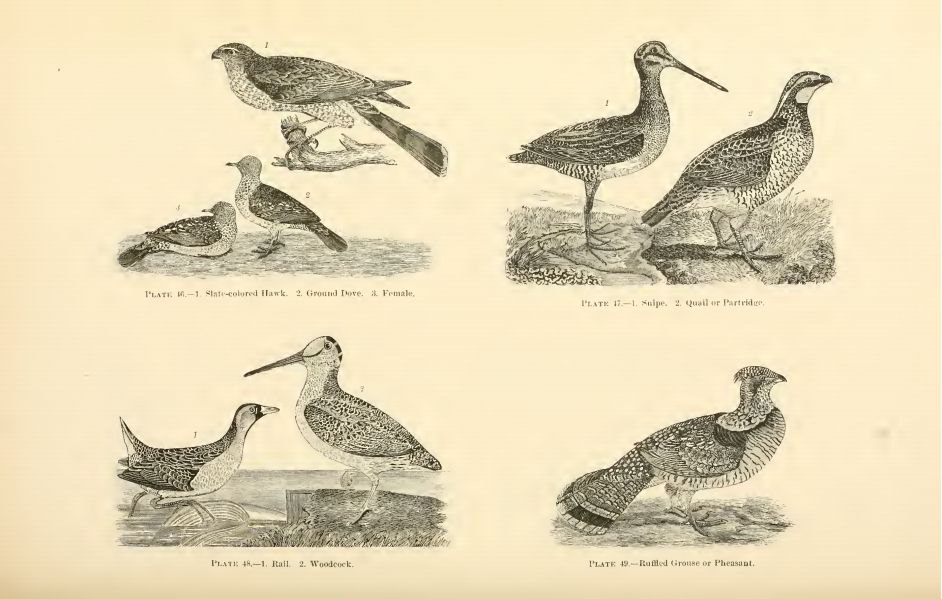 Illustration from Wilson's American Ornithology
Unfortunately, Wilson had died in 1813, at Philadelphia, and Ord had overseen the completion of the final volume of the Ornithology, adding a biography of Wilson written by himself. In 1824, he was responsible for issuing the third edition, in three octavo volumes, containing 76 hand-coloured plates, published in New York by Collins and Company, and in Philadelphia by Harrison Hall. Mr Hall's brother, James Hall, was the author of a particularly condemnatory review of Audubon's Birds of America, the same review that heaped praise on Wilson's work, (let us remember, Hall's brother had a substantial financial interest in the Wilson editions). Ord also objected to Audubon's use of foliage and other accessories in his illustrations, an objection that might be sustained in works of a purely technical nature, something that was not what Audubon intended.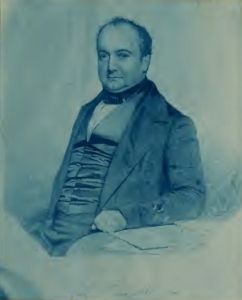 Charles Lucian Bonaparte (in later life)
Charles Lucian Bonaparte was more supportive of Audubon's work. He was the nephew of Napoleon Bonaparte, who had settled in Philadelphia with his uncle Joseph (the former King of Spain), where he devoted himself to literary and scientific pursuits. Bonaparte was well in hand with his own American Ornithology (which was, to be frank, a continuation of Wilson's work), and introduced Audubon to Titian Peale, who was making drawings for him, and Thomas Lawson, his engraver who had also engraved Wilson's books. Lawson, a Scot, did not like Audubon's drawings, he found them too free and unanatomically correct, and when Bonaparte said that he would buy them, Lawson said that that was his prerogative, but he would not engrave them.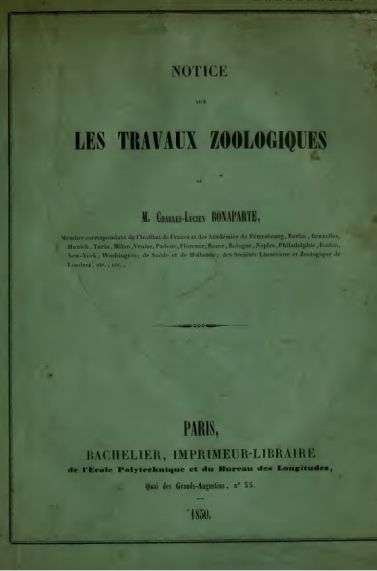 C L Bonaparte - Les Travaux Zoologiques - 1850
On a more positive note, Audubon also met at this time Mr Fairman, another engraver, who urged him to take his drawings to Europe and have them engraved there, in a 'superior style'. Audubon made a drawing of a Sand Grouse for Fairman, which he engraved for a banknote for the State of New Jersey. Another acquaintance made at this time was Mr Edward Harris, who became a firm friend and supporter. Harris bought all of Audubon's works he was offering for sale at the time, and at the artist's asking prices, and in the future would send him rare and desirable specimens. Audubon weighed up the valuable advice offered by his new supporters and resolved to travel to Europe.
Letter of Introduction from Dr Samuel Mitchell
He left Philadelphia on August 1st 1824, and went to New York, with letters of introduction which were well received, and he met Dr Samuel Mitchell, the father of American science, and on whose recommendation Audubon was elected to the Lyceum of Natural History, but summer found many of the expected contacts away from the city, so Audubon continued his progress, going to Albany and then on to the Niagara Falls, all the while collecting more drawings for his projected volume covering the entire bird life of America. Late in 1824, he made his way back to his family, then in Louisiana, whom he had not seen for fourteen months, and he arrived with torn clothes, unkempt and dishevelled, hair uncut and looking 'like the Wandering Jew'.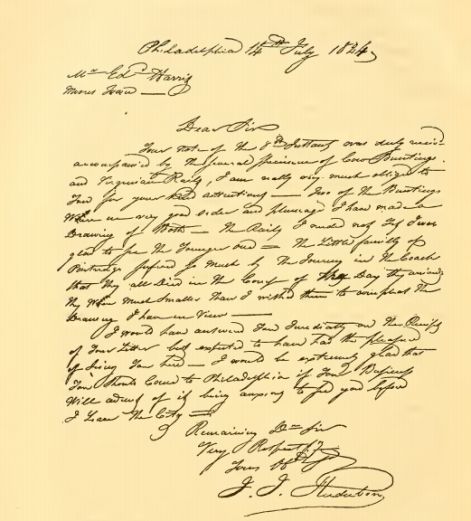 Letter of Introduction by Edward Harris
His wife's teaching had brought her good fortune, she was earning about $3,000 per year, a very respectable amount in the 1820s, and she was not only willing but eager to place her savings at her husband's convenience. Once more, he fell back on teaching to earn money, opening a dancing school that drew in sixty pupils from the surrounding countryside, and he spent his spare hours improving and revising his collection of ornithological drawings. His negative experiences in Philadelphia and New York had convinced him that his only option in realising his dream was to travel to Europe, and on May 17th 1826, at the age of forty-one, he boarded the Delos, sailing out of New Orleans for Liverpool, under the command of Captain Joseph Hatch.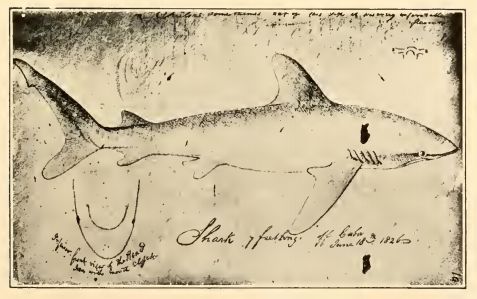 J J Audubon - Drawing of Shark - 1826
He did not waste his time during the 64 days at sea, he drew sea-birds; gulls, petrels, gannets, terns and pelicans. He saw sharks and porpoises, and numerous species of strange fishes. The Delos rounded Ireland, into St George's Channel, past Wales and Holyhead, and finally made land at Liverpool on Friday July 21st 1826.