The final member of my triumvirate of seminal English ornithologists is Thomas Bewick, a figure far removed from the gentility enjoyed by Waterton and White.
Thomas Bewick
Bewick was born in 1753, at Cherryburn House, Mickley, Northumberland, the son of a tenant farmer, and was sent to the village school but after repeated beatings by the schoolmaster, he became a determined truant and instead spent his days in the countryside, observing nature.
Cherryburn House, Mickley
His great love was drawing, and he covered every surface available to him (including gravestones and the floor of the church porch) with chalk drawings of birds, animals and hunting scenes.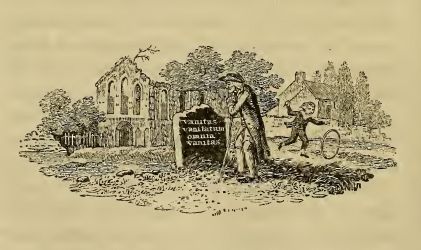 Thomas Bewick - Vignette
When given paper, watercolours and paintbrushes, he sold his early works his rural neighbours, and he became known locally as quite the little artist. Unsurprisingly then, at fourteen, he was apprenticed to a copperplate engraver, Ralph Beilby of Newcastle, and one of his earliest jobs was to provide illustrations for Charles Hutton's book Mensuration (1770), for which Beilby recommended engravings on wood.
Bewick's illustration from Hutton's Mensuration
There are many advantages in this method, not least that text and illustrations can be printed at the same time, as the wood block engravings can be fixed into the same frame, at the same level, as the letters. A wood engraving differs from a wood cut in that it is cut into the end grain of a block of wood, rather than across the grain of a piece of wood.
Example of a Woodcut - St Bevis of Hampton c. 1690
Bewick used box wood, which is both very hard and very close grained, and he used metal engravers' tools, allowing him to achieve a very high level of detail in his illustrations.
Thomas Bewick
Wood engravings are relief prints, the areas to be printed in black are left on the surface of the block with the white areas cut away, into the grain of the wood (in a metal engraving, the black areas and lines are cut into the metal and these grooves are filled with ink, with the surplus ink scraped and rubbed away from the surface, and the print is made at a much greater pressure than a relief engraving.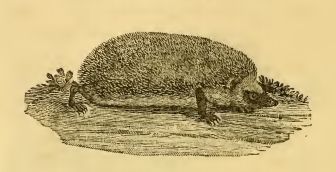 Thomas Bewick - Hedgehog
The intaglio printing method wears away the printing plate much faster than a relief print, quickly loosing detail – a wood block, however, will last for many hundreds of thousands of impressions, (a capital letter block cut by Bewick for a Newcastle newspaper was used over two million times).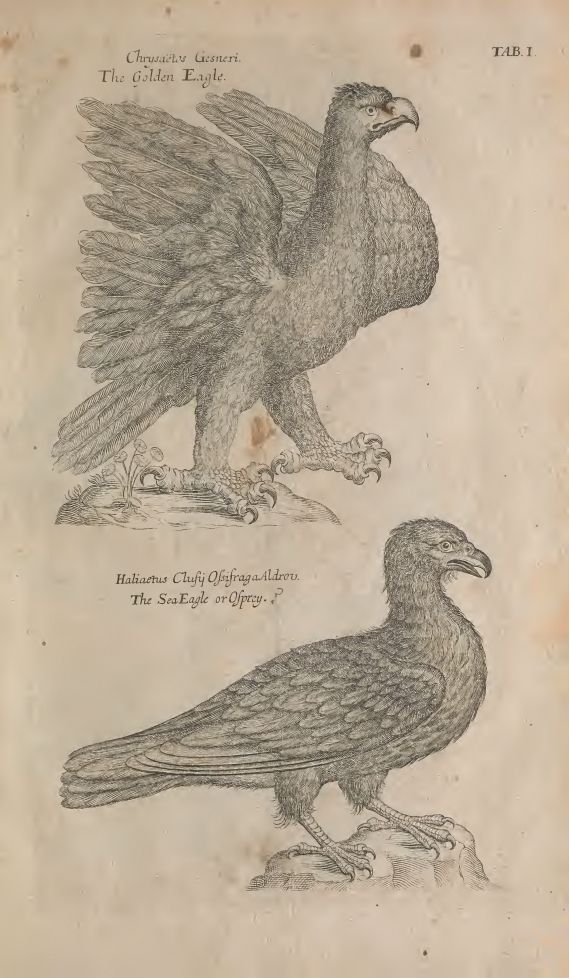 Copperplate Engraving of Eagle from Francis Willughby - Ornithology - 1678
Beilby encouraged Bewick's talent and he was keen to learn, quickly becoming a master wood engraver; his habit of constantly drawing as a boy had given him a mastery of line that was perfectly suited to the medium.
Wood Engraving of Eagle from Thomas Bewick - History of British Birds - 1797
He provided illustrations for a great many 'moral' tales, little books intended to instil the better sentiments into children, as well as letterheads, billheads, commercial illustrations and advertisements. After completing his apprenticeship, Bewick moved to London for a short time, but he did not enjoy life in the capital and moved back to Newcastle, where he went into partnership with his former master, and took his brother John on as an apprentice.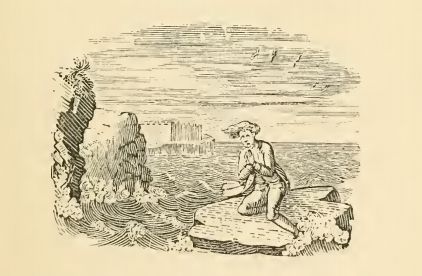 Thomas Bewick - Early example of the Praying Sailor (see later example below)
Thomas Bewick first came to public attention with an illustration called The Old Hound, which won a seven-guinea premium from The Society for the Encouragement of the Arts, and his engravings for Gay's Fables and a small volume of Aesop's Select Fables.
Thomas Bewick - The Old Hound
He proposed, and circulated a prospectus, for a work which would be issued as A History of Quadrupeds (1790), and whilst this prospectus was circulating, Bewick was invited to visit Marmaduke Tunstall, of Wycliffe, a prominent naturalist of the day, famed for his museum. Bewick was commissioned to produce a large engraving (the largest he ever made, at 5½ inches by 7¾ inches), of the rare wild cattle at Chillingham Park, an isolated population of ancient undomesticated cattle that is claimed to have its ancestry in the earliest indigenous oxen of Britain.
Thomas Bewick - The Chillingham Bull
Bewick's masterpiece is a triumph of the wood engraver's art, and only six of the original prints are known to exist. The block was inadvertently left in direct sunlight and it split, although it was later clamped into a gun-metal frame and a limited number of prints were pulled from the block.
Thomas Bewick - Spanish Pointer - A History of Quadrupeds - 1790
The Quadrupeds was an immediate, popular success but it was eclipsed by the wonderful History of British Birds (2 vols, Land Birds 1797, Water Birds 1804), which is the work inextricably to Bewick's name.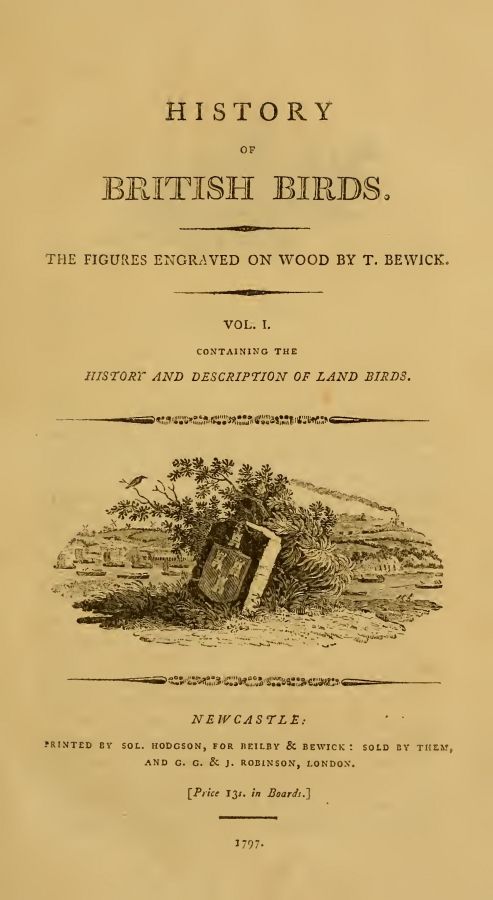 Thomas Bewick - History of British Birds - 1797
Wherever possible, Bewick drew from life or from prepared skins, notably spending a great deal of time with Tunstall at Wycliffe. The keen observations make the work, and although criticism has been raised that Bewick was no scientist, I'd argue that a scientist could not have produced a better book.
Thomas Bewick - Kingfisher - History of British Birds - 1797
Bewick studied what ornithological literature was available to him but leavened his text with personal observations and a lifetime's experience in the field.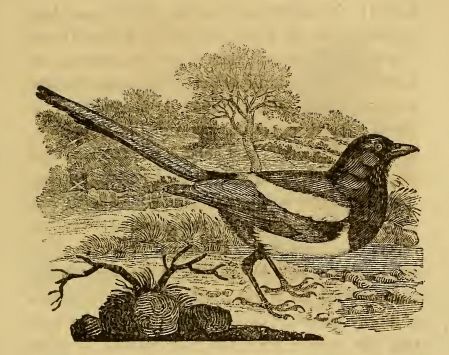 Thomas Bewick - Magpie - History of British Birds - 1797
The birds are grouped into families, with each species illustrated with a meticulous wood engraving, the common, alternative and Latin names, a physical description, notes on the habits and distribution.
Thomas Bewick - Pheasant - History of British Birds - 1797
Of equal interest, and of greater charm, are the vignettes that Bewick adds to the end of some entries. These depict tiny fragments of rural life, often humorous, sometimes tragic, always interesting; we see hunting, shooting and fishing, ships, suicides and scares, birth, life and death. Here's a selection for you to enjoy.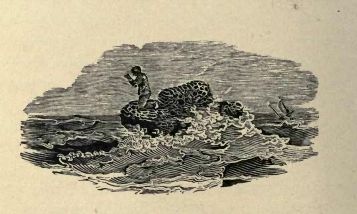 Thomas Bewick - Later Example of Praying Sailor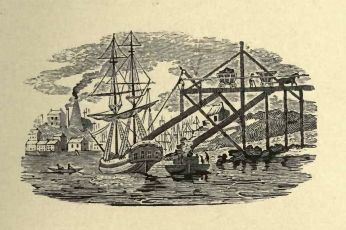 Loading Ships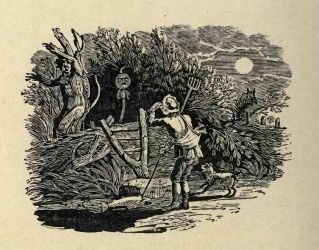 Jack o'Lantern
Monkey in the Kitchen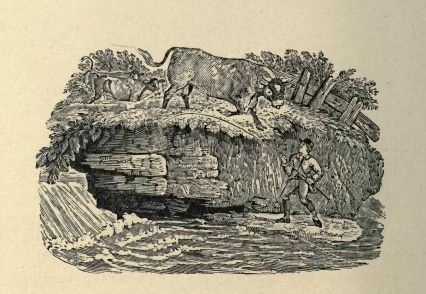 Runaway Bull
Crossing a River on Stilts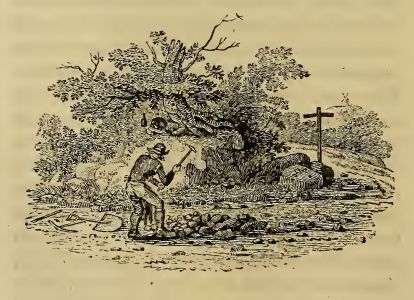 A Stone Breaker
'Keep on this Side'
Peeing
Pooing
Hanged Man
The Devil Swinging on a Gibbet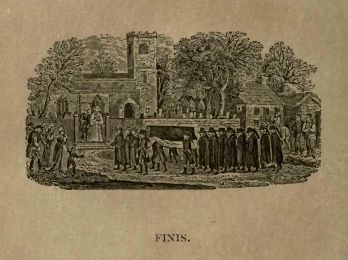 FINIS